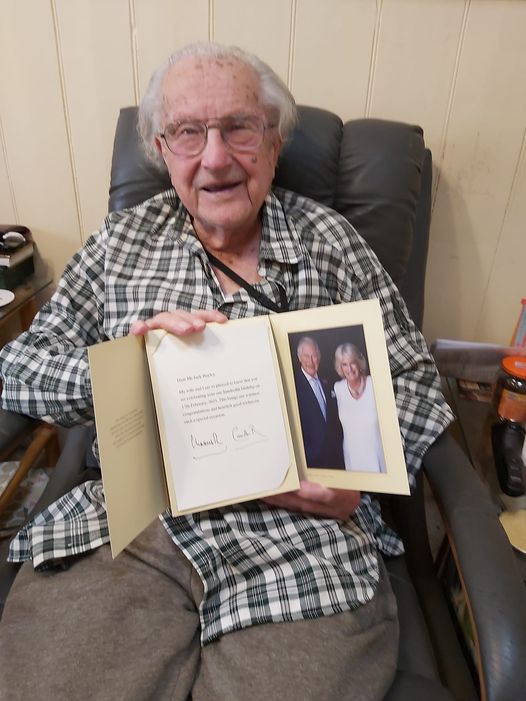 Congratulations to Jack Bayley, the son of Rhoda Brinsmead of Lake Connewarre, the original Brinsmead settlement near Geelong. We join the King and Queen Consort in offering congratulations on Jack's 100th Birthday.
A family history site
Documenting the Brinsmead family from early times in Somerset, England, through an early emigration to the Americas, as well as three centuries in North Devon. Exploring their migrations to Canada, the U.S.A. and Australia. Tracing as well the family's English fortunes including the development of the Brinsmead Piano businesses.