Brinsmead Gravestones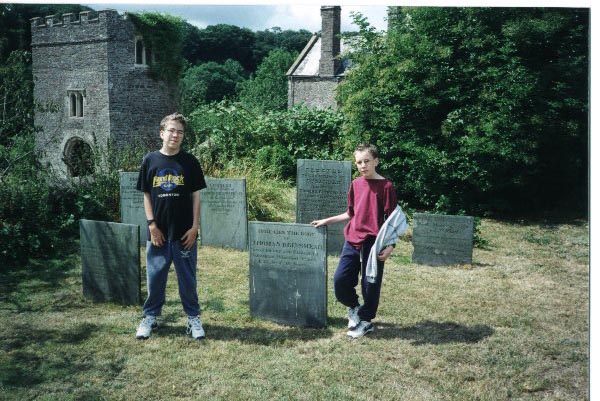 It is unfortunate that the combination of weather damage and the expense of upkeep for many churches is resulting in the destruction or displacement of many gravestones. These are an invaluable source of family history information that soon may be lost.
Tour the Brinsmead virtual churchyard
We have tried to photograph as many of the Brinsmead gravestones as we could find, and will be keeping high resolution copies linked to this page, with as much of the wording transcribed as possible. The stones in the picture have already been moved, just in the last three years. We hope to have these photographs available in the next few weeks. We would welcome any additional photographs or transcriptions others may have.
---
Hugh Brinsmead - Hugh's Family - The Canadian Family Tree - West Country Roots - Meeting the Relatives - John Brinsmead - Guest Book - Links - Home - Site Map
---