Dr. Hadley T. Brinsmead Williams
HADLEY WILLIAMS, who would one day become a prominent figure in the medical community of London, Ont., was born in Torrington, Devon, on Feb. 14, 1868.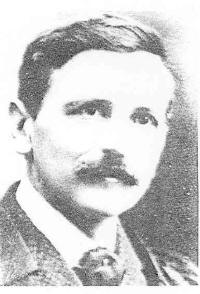 The young Hadley attended West Buckland school and in his teens his family emigrated to Canada to settle in Clandeboye
in southwestern Ontario.

At the time Williams attended the University
of Western Ontario's medical school in the early 1880s, the annual tuition fee was $75. The school was privately owned by the teaching staff. The teaching professors bought stock or shares. Most of the stock was held by newly appointed professors who could, when they resigned, sell their shares. Similarly, when they died, their heirs could sell the shares to other teaching staff. In 1909, one share was worth $100.

Before Dr. Williams graduated, he became a lecturer / demonstrator in the department of anatomy. The medical students had four lectures per week and spent several hours each day in the dissecting room working on unclaimed bodies made available for teaching purposes. In 1889, Dr. Williams was one of 62 medical students to graduate from Western. He went to London, England, to obtain his certification from the Royal College of Physicians and Surgeons, the first Ontario Londoner to do so.

Returning home, Dr. Williams rejoined the department of anatomy, with Dr. Edwin Seaborn as assistant demonstrator. In 1903, Dr. Williams was appointed associate professor. Also in 1903, Dr. Williams married heiress Elsie Perrin, the only child of Daniel S. Perrin of the Perrin Biscuit Co. (now the McCormack Biscuit Factory on London's outskirts). His father-in-law presented them with Windermere, a 68-acre estate north of London.

The biggest changes at Western's medical school occurred after the Flexner Report of 1909-10, which affected funding, curriculum and teaching staff. To raise the standards of medical education in North America, the American Medical Association commissioned American Abraham Flexner to tour and inspect 147 medical schools in the U.S. and eight in Canada.

At the time the report was published, there were 104 students attending Western's medical school. There were 20 teaching staff, eight of whom were professors.

The relationship between the medical school and the University of Western Ontario was "imperium in imperio",an arm's length relationship with the medical school having total responsibility for funding and standards. But standards weren't what they should have been. Some students were allowed to enrol while lacking full junior matriculation. The laboratory facilities, in comparison to today's standards, seemed appalling, and the clinical facilities were also found to be entirely inadequate.

On a humorous note, the medical school's only library had fewer than 100 books; locked in cases to which the janitor carried the key.

Critics of the Flexner report said there was no documentation to show Flexner spent any time in London. Nevertheless, changes were made. Notably, the medical program was lengthened, for students entering in the fall of 1911, from four to five years.

The number of teaching programs was increased and new appointments made. Dr. Hadley Williams was appointed to full professor of surgery in 1910.

In July 1913, after 33 years, the era of private ownership ended at the medical school. With a newly elected dean, Dr. Hugh A. McCallum, an executive committee was elected to give input to the management of the medical facility. On the committee were Drs. Waugh, Meek, Drake and Dr. Williams.

During the First World War, Dr. Williams served in the Canadian Army Medical Corps as a lieutenant-colonel in charge of the Ontario Military Hospital in Orpington, Kent.

Appointed consulting surgeon

Returning after two year's service, he was appointed consulting surgeon for UWO in the department of soldiers' civil re-establishment. He also continued as professor and chief of surgery at the medical school. In 1922, the medical school decided to give a course in medical ethics, and Dr. Williams was one of three doctors asked to give talks to final-year students.

Dr. Williams received an honorary law degree from the UWO in 1928. He continued as professor of surgery until his retirement in 1931.

Dr. Williams was an enthusiastic golfer and took in many tournaments throughout Ontario. He built a nine-hole golf course on the Windermere estate and took an active interest in the development of amateur golfers on the Thames Valley Golf Course and offered a cup for yearly amateur competitions.

In 1932, when Dr. Williams died of heart problems after a week at St. Joseph's hospital, his widow Elsie was disconsolate. Various rumors circulated around London as to the widow's eccentric behavior.

When mourners arrived at Windermere to pay their respects, Elsie was nowhere to be found. Instead, in the front hall, standing at the entrance to the main lounge were Dr. Williams' two nurses. Some mourners claimed they found the deceased Dr. Williams dressed in his favorite golf attire, sitting in a chair with a glass of scotch in one hand and his golf club in the other. A local historian said he saw Dr. Williams dressed in his favorite golf attire lying stretched out on the chaise lounge.

There was a private funeral service and Elsie insisted her husband be buried on the grounds not far from the front door. Two years later, in 1934, Elsie also passed away and was buried beside him.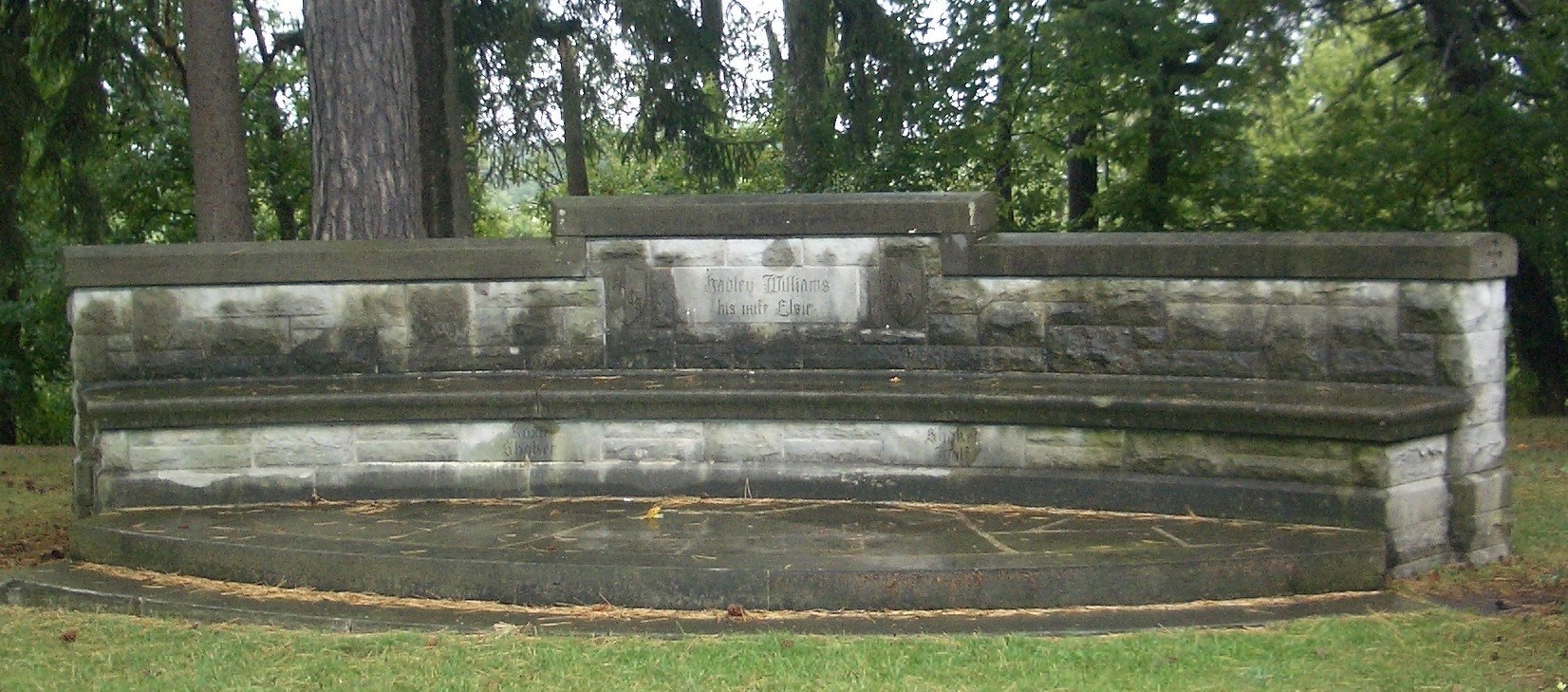 Several public buildings in London −a wing of Victoria Hospital, the Meek Laboratory and central London's Public Library on Queen Street- owe their existence to the generosity of the will of Dr. Williams wife.

Dr. Lewis R. Yealland, a former student of Dr. Williams, wrote this tribute to the doctor: "In undergraduate days he became transformed into a captivating magician who could transfer a piece of color crayon,held in either hand, into a femur, radius or some other anatomical structure; in postgraduate days he played the part of a decoy to his assistants by virtue of his facility for making complicated operations look so simple that the unwary were in danger of being lured away into paths for which nature had not adopted them. His operations were illustrations of what surgery ought to be, his courtesy to his assistants was the perfection of ethics and kindness and his demonstrations models of the art of delineation and surgical teaching. Combined with these his boyish good humor, a lack of sense of his own importance and an easy means of approach to his engaging personality, made it a sheer delight to assist him, to be instructed by him and to be honored by the charm of his companionship.

The author is indebted in the preparation of this article to Dr. Murray L. Barr's book, A Century of Medicine at
Western.

From an article by Penelope Johnston, a freelance writer in Toronto first published in the Medical Post on Feb
17th, 1998.