Alfred Ernest Brinsmead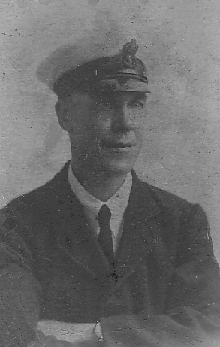 Born 1877 St. Pancras, London, Alfred Ernest Brinsmead, an articled apprenticed cabinet-maker, married Florence Elizabeth Smith in 1897 at the age of twenty years. They had six children, Lilian, Ernest, Alfred, Arthur, Harold and Edith (Barbara).

Alfred invented part of the modern tennis racket, which was made under licence by Slazenger of Poultney Lane, London for many years and he also owned a high class shop-fitting business in Upton Park, London until enlistment in 1916 in the Royal Naval Air Service (now the RAF) in the Great War.

The young airman trained at the Crystal Palace, London in navigation, flying and mechanics, on Sopwith Camel aeroplanes, and as a result, decided to manufacture aeroplanes after the War. He was posted to the 40,000 ton Battleship HMS Inflexible, under the command of Commander F.C. Waiwin, with one aeroplane.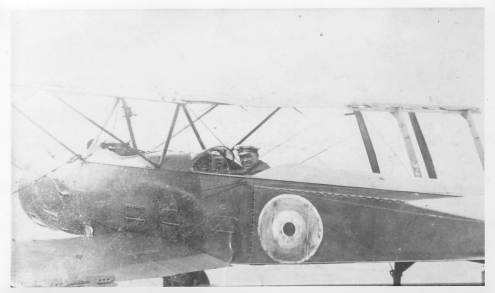 Alfred fought at the Battle of Zeebrugge, in which a ship of 4,000 tons was placed and sunk across the entrance to Zeebrugge Harbour, thereby preventing part of the German Grand Battle Fleet reaching the open sea. The ship's aeroplane was engaged in spotting during the battle and Alfred, injured by wounds in both legs, was in the sea for six hours before being rescued.

After that, there were various other tours of duty, but Alfred was killed on active service on 18th July 1918, off Scapa Flow when he was struck by an airscrew. It was during the closing weeks of the War. He was buried with full military honours, in the War Graves Cemetry, City of London Cemetry, Wanstead Flats Common, London on July 27th 1918. An aeroplane body formed his carriage and six fully uniformed personnel acted as bearers.

Follow this link for further information on his war record.

His probate records read:

Brinsmead Alfred Ernest of 69 Rutland-road Forest Gate Essex mechanic RAF 13th July 1918 at sea on active service Probate London 15th February to Florence Elizabeth Brinsmead widow. Effects £112: 13s: 9d.